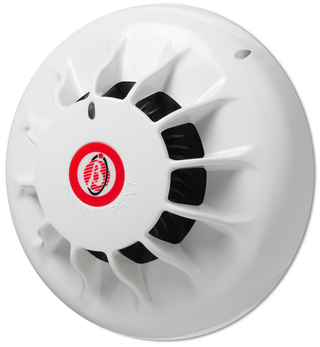 The FC400P is a sophisticated photo optical smoke detector which provides economical fire detection coverage without the use of multi-sensor.

The FC400P provides detector condition monitoring and pre-alarm options but without the ability to drive functional bases.

The 5B standard base or the FC450IB isolator base can be used with the FC400P.

The FC400P cannot be used with the FC430SB sounder base.
FEATURES:


Dimensions (ØxH): 109 x 43 mm
Operating Temperature: -20 to +70 °C
Storage Temperature: -40 to +80 °C
Relative Humidity: 95% (non condensing)
Standards: EN54-7
RELATED PRODUCTS